In the recent years, the iron ore beneficiation equipment using new energy-saving and environmental protection techniques always occupies the leading position. As the wind indicator of our market economy, the steel enterprise and iron ore market always get the public's attention. According to the recent iron ore market, Hongxing Machinery thinks that there is still possibility for change of iron ore market, so ore beneficiating enterprise should implement every beneficiation indexes firmly and develop gradually. Here the experts of Hongxing Machinery will explain the importance of ore beneficiation to give a scientific theory basis of occupying market and achieving transformation of development method.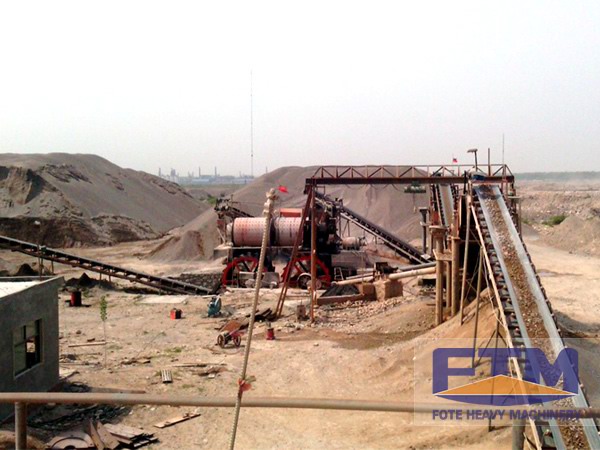 First, in the economic aspect, ore beneficiation can bring benefit to mine and metallurgy directly. For example, a small scale iron ore beneficiation plant can process 35 thousand tons iron ore and make a profit of nearly ten thousand Yuan a year. If the grade of copper is improved by 1%, we can produce coarse copper more than 3135 tons. If the grade of iron powder is improved by 1%, we can improve iron production by 2.5%, reduce coke rate by 1.5% and save limestone by 4%-5%. It is a considerable profit.
Second, with the development of iron ore beneficiation technology, the requirement for the raw material's quality is higher and higher. The ore directly exploited is often unqualified, and we should process it according to our needs. For example, if there is a high content of sulfur and phosphorus in iron ore, the iron product will be brittle. So to lower its sulfur and phosphorus content is necessary.
At last, energy-saving and environmentally friendly ore beneficiating technology forms a firm foundation for its development. We can recycle all kinds of wastes of it. For example, the waste coal powder in fossil fuel power plant not only takes up large areas but also causes pollution, which is a potential danger. If we process it with beneficiating technology and produce valuable materials like cement ingredients.