High efficiency concentrator, also called high efficiency thickener, is the most widely used thickening equipment. According to the number of its working face, it can be divided into single-layer, double-layer and multilayer. This kind of high efficiency concentrator has simple structure, easy management and reliable production. Except that the in the thickening tank of high efficiency concentrator there is equipped with tilting plates, it also has a dedicated flocculant adding mechanism. Moreover, its diameter is only one third to two thirds of that of the ordinary thickener and floor area only one ninth to one fourth of that of the ordinary one. This is one of its features--compact.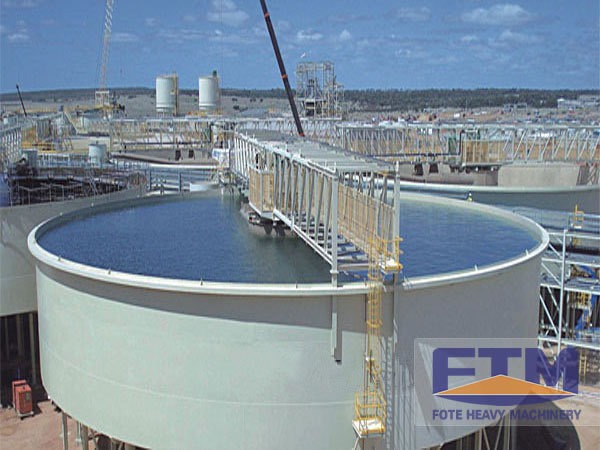 At present, in the process of dehydration, many dressing plants usually achieve the high efficiency of concentrator by adding flocculant. So we install vibrators on the outer wall of concentrator's enclosure, on the one hand, to drain away water quickly; on the other hand, to densify the concentrated solids under the effect of vibration. Meanwhile, the vibration can prevent equipment from being blocked.
The pulp conveying pipe, agent dosing tube, ore feeding tube and degassing tank and so on can also have a modification for high efficiency to improve production capacity. In addition, we still can change the feeding position of the thickener, by feeding the ore pulp directly into the lower transition zone, for the sake of increasing settling area and improving concentration effect.
To learn more about our equipment information, please contact 0371-69606666.