Reducing the failures during the operation is an necessary approaches to improve the work efficiency and service life of ore dressing equipment. How to effectively prevent the dressing equipment from happening failures during the operation course? Proper lubrication can effectively reduce the failure rate of ore dressing equipment.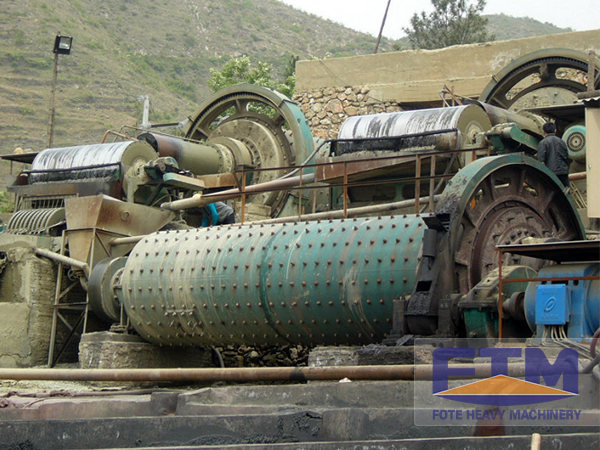 Lubrication plays an important role in the production process of preparation equipment. Because lubrication can reduce the friction, abrasion and fever between the contact surfaces, lower noise, impact, vibration and power consumption and extend the service life of the mineral processing equipment. How to ensure the lubrication effect of ore dressing equipment is an important problem which the operators should pay special attention to.
The gear is very important for ore dressing equipment and a good lubrication effect of gear is the premise of normal operation. When to lubricate the gear of the mineral processing equipment, we usually adopt the centrifugal lubricating method. The main principle of centrifugal lubricating method is to drill several radial holes on the bottom of the gear. When the gear is spinning centrifugally, the lubricating oil is thrown away from the holes and supplied to the meshing tooth surface. Due to the oil having an continuous flushing and cooling effect under the action of centrifugal force, so this lubricating method not only contributes to a better beneficiation effect, but also can protect the high-speed rotating gear from poor lubrication of the tooth surface caused by centrifugal force. Compared with other lubricating methods, this one has a lower power loss and better buffering effect to vibrations.
In conclusion, proper lubrication can effectively reduce the failure rate of ore dressing equipment.