Ball mill is the key equipment for fine grinding after materials has been crushed. It is suitable for all kinds of ores and other materials, and widely used in ore dressing, building materials and chemical industry, etc. So in the production process, what are the factors that affect ball mill working efficiency?
1. The amount of the grinding media. The grinding media play a part of milling and impacting effect in the grinding course of ball mill. The more grinding media are added, the more sufficiently the materials are ground in unit time, and the higher the working efficiency will be. But if excess grinding medium are added, they will occupy too much effective space, thus leading to lower efficiency.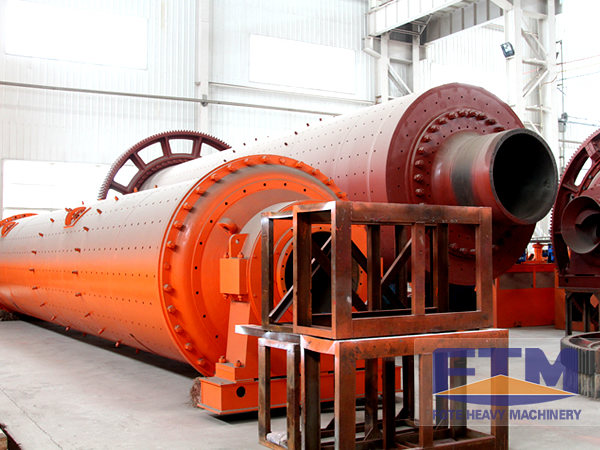 2. The rotating speed of ball mill. Ball mill grinding effect is achieved through the raw materials colliding and rubbing with the grinding balls and cylinder wall during the ball mill rotation process. When the rotating speed is too slow, the balls will slide down at a low height, which can only exert a small crushing effect. When the speed is too fast, the grinding media will adhere to the inner wall of the milling machine and rotates along with it, and the grinding effect on material will vanish. Only an appropriate speed can ensure the materials suffering the biggest impact force and grinding effect, with a high grinding efficiency.
3. Feeding methods. Ball mill feeding methods can be divided into once batching and twice batching. Once batching refers to adding enough hard materials and soft materials at a time. This operation is simple, but consumes more power with a poor grinding efficiency. The twice batching is to add hard raw materials first, after a period of grinding, then to add soft raw materials, which increases the grinding balls' impact on the materials and promotes grinding efficiency.
4. The granularity of the processing materials. The finer the material entering into the ball mill is, the shorter the grinding time will be. But if the granularity is too thin, it will increase workload for the secondary crushing. So the appropriate feeding granularity is about 2 mm.