Spiral chute leads the ore dressing industry towards the international market to enhance the capability of independent innovation as well as the core competitiveness of the ore dressing industry. Spiral chute is mainly used for separating tantalum, tungsten, tin, gold, iron, titanium and other minerals with greater than 1 specific gravity. It has high concentration, high recovery rate, small occupied area, less water consumption and operation without power. Fote spiral chute has won the majority of customers with its exquisite workmanship, which is aimed at increasing the product quality and promoting the service, so as to constantly strengthen its position in the economic society.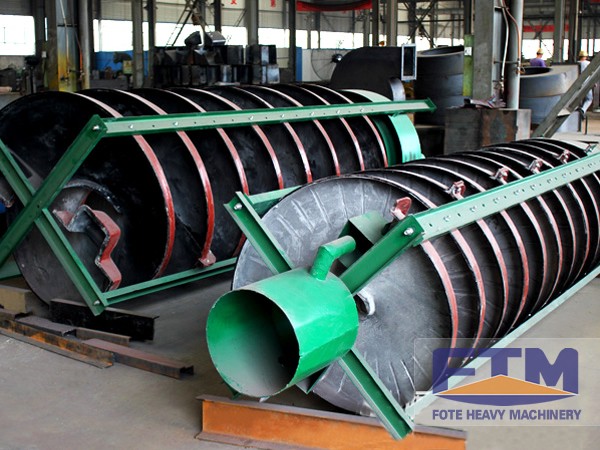 The concentration range of spiral chute is large, and it is very stable during the production process with convenient operation. Fote spiral chute has ensured the final concentrate grade, which can obtain coarse concentrates to reduce the wear and loss of metal, simplify the production process, achieve energy saving effect and reduce the production cost. Through three sections of rough selection, fine selection and scavenging selection, it can sort out nearly 50% of middling in the regrinding process, which greatly reduces the quantity of secondary grinding process. Spiral chute has the advantages of simple structure, no operational obstacles, easy installation and convenient operation. So we can say that the spiral chute is essential in ore dressing equipment market.
Fote spiral chute not only has good dressing effect and higher performance price ratio, but also solves the serious tailings running problems. Fote Machinery has various types of spiral chutes for sale, such as gravity spiral chute, mineral spiral chute as well as spiral chute for gold, tin, tungsten, etc. The spiral chutes produced by our company has reliable operation, high efficiency and reasonable price, customers can choose the appropriate type according to their actual needs. We are always ready to bring more benefits for you! For more information about our ore dressing equipment, please consult us!