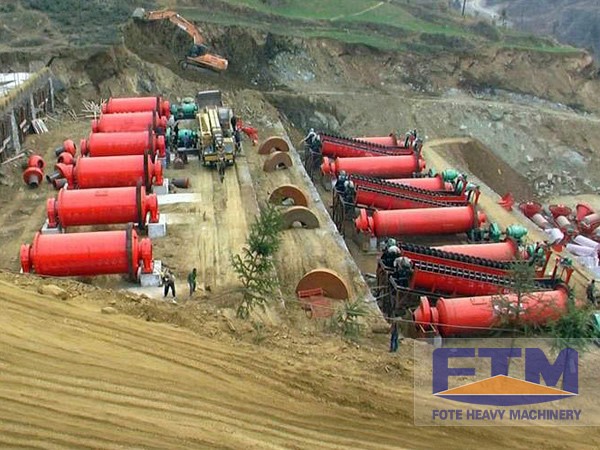 Summer is a rainy and hot season. The negative bearings of ball mill caused by weather changes are the common phenomena. Therefore, keeping the dry state of internal mill workshop is very important. Ball mill is the large grinding equipment, which is the indispensable equipment in the grinding process. Only periodic maintenance can lead to the most efficient production. As a result, with the coming of hot summer, the maintenance work of ball mill has entered a critical period. Fote Machinery will analyze the specific maintenance skills for you:
1. All the lubricating oil should be fully extended after continuous operation of ball mill for one month. At the same time, a thorough cleaning and the replacement of the new oil should also be conducted. The oil should be changed once every 6 months.
2. Every lubricant point and oil level should be check at least once every 4 hours.
3. When the mill is working, the temperature of lubrication oil for the main bearing cannot exceed 55 ℃; the transmission bearing and gear reducer cannot exceed 55 ℃, and the highest temperature cannot exceed 60 ℃.
4. There should be no abnormal fluctuation of its motor current.
5. Both the small and big gear has stable transmission without abnormal noise. If necessary, you should adjust the clearance.
6. The mill is running smoothly without strong vibration.
7. Make sure that each connecting fasteners of the ball mill should not be loose or there is no leakage of water or oil.
Fote Machinery is a professional manufacturer of ball mill, and we produce various types of ball mill, such as cone ball mill, chinaware ball mill, energy saving ball mill, etc.